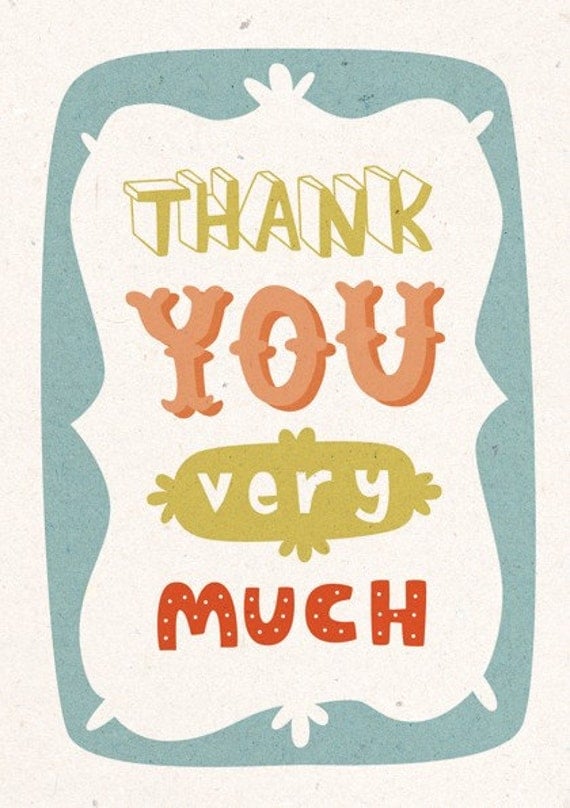 Thank you so much for your words of encouragement. They touched my heart and I had a much better day helped by the knowledge that I am not alone. I felt buoyed up and overwhelmed (in a wonderful way) by the expressions of love and understanding that I received from you.
Thank you.
I love each of you.
~Jill
P.S. Don't you love this
thank you card by KateHindley on Etsy
? Darling.